4Borg - DiddyBorg's smaller brother
An armour plated 4x4 robot for only £99!

DISCONTINUED - We are no longer making 4Borgs, why not check out our DiddyBorg instead :)
Whether it's to learn robotics, spy on your siblings, or even chase the cat this heavy duty robot can handle it.
Great for learning about engineering and robotics, the kit takes about 30-60 minutes to build and supports remote control over WiFi or Bluetooth.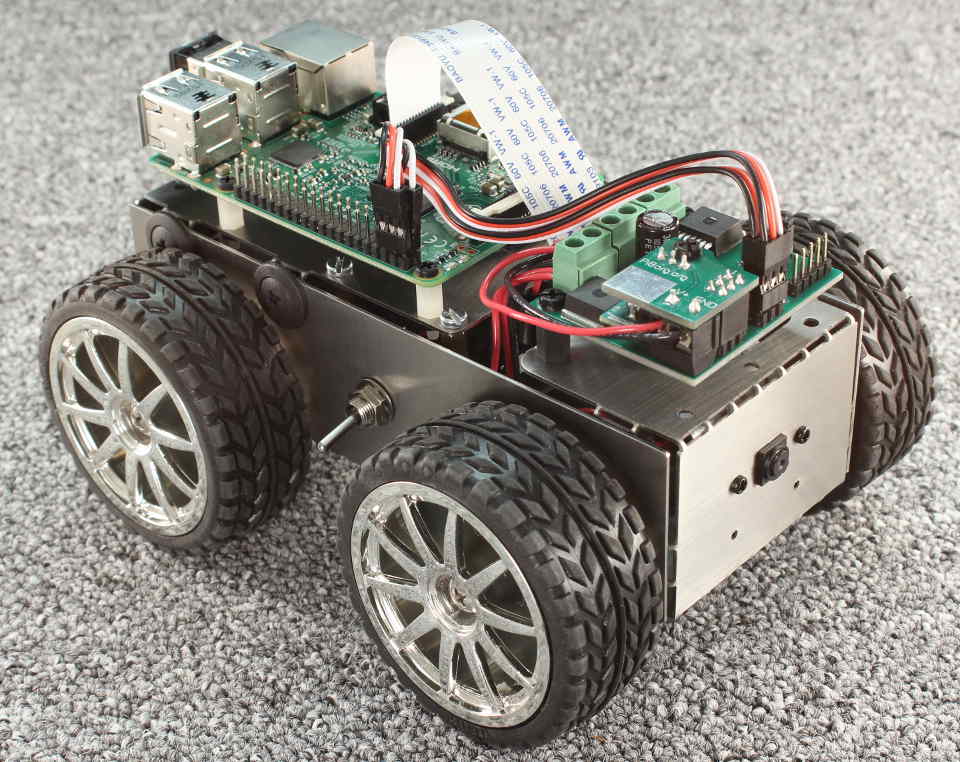 Stainless steel chassis
Includes our famous PicoBorg Reverse 5A motor controller
Brass hubs and support posts
Runs up to 30 mins on a single charge. Lasts approx 15 mins at full speed
Fused with reverse polarity protection
Easy access on/off switch
Compatible with latest Raspberry Pi models
Includes mounts for Raspberry Pi Camera
Easy to assemble kit

It works with the Raspberry Pi 2, model A+ or model B+, and supports mounting the Raspberry Pi camera on the front.

| Raspberry Pi Version | Compatible? |
| --- | --- |
| Model A | NO |
| Model A+ | YES |
| Model B rev 1 (Early) | NO |
| Model B rev 2 | NO |
| Model B+ | YES |
| Raspberry Pi 2 | YES |
| Raspberry Pi 3 | YES |
| Raspberry Pi Zero 1.2 | YES (Does not support optional camera) |
| Raspberry Pi Zero 1.3 | YES |
Easy access to Raspberry Pi for programming, connecting and adding on boards.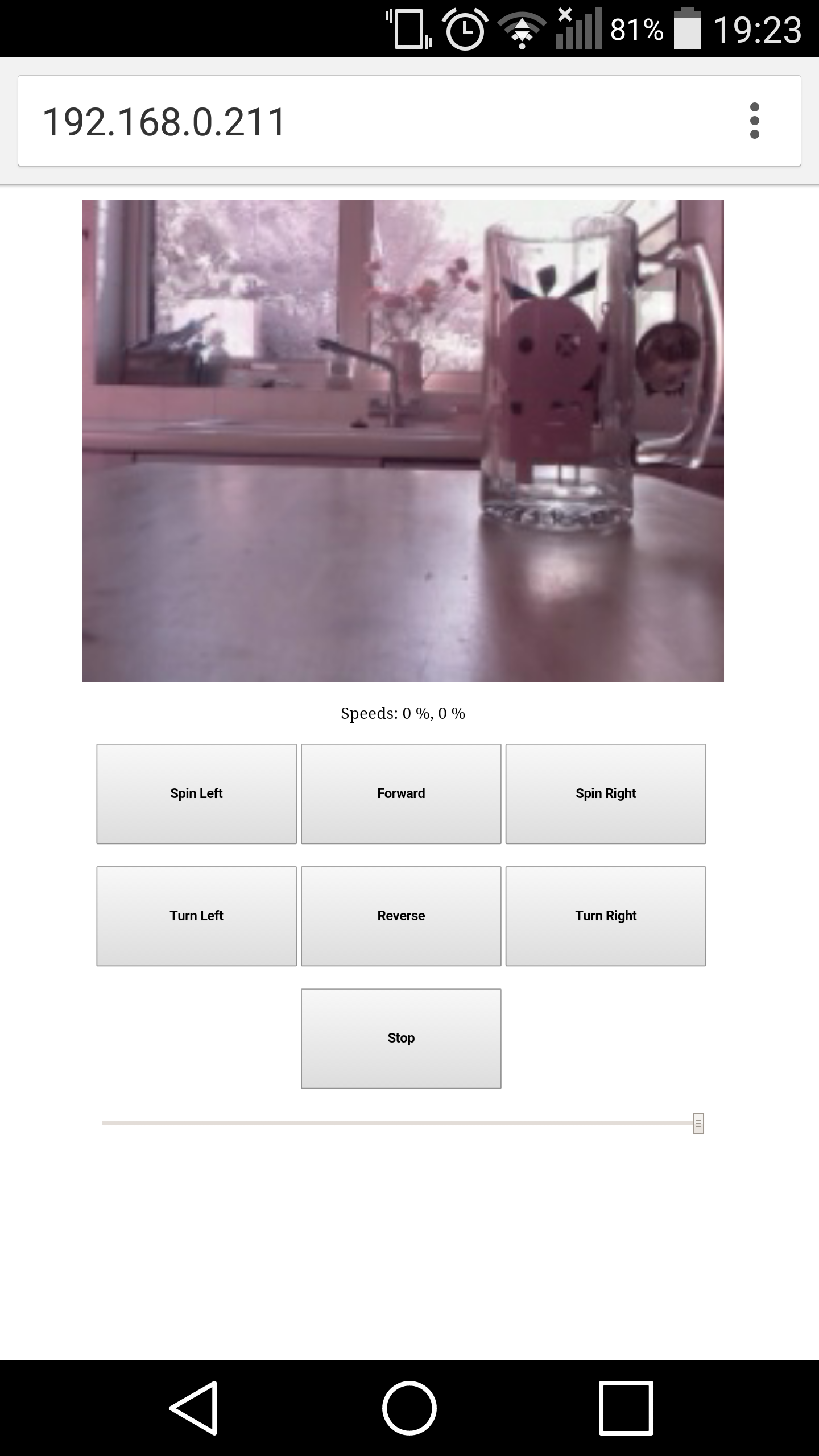 Remotely control and remotely view with optional WiFi module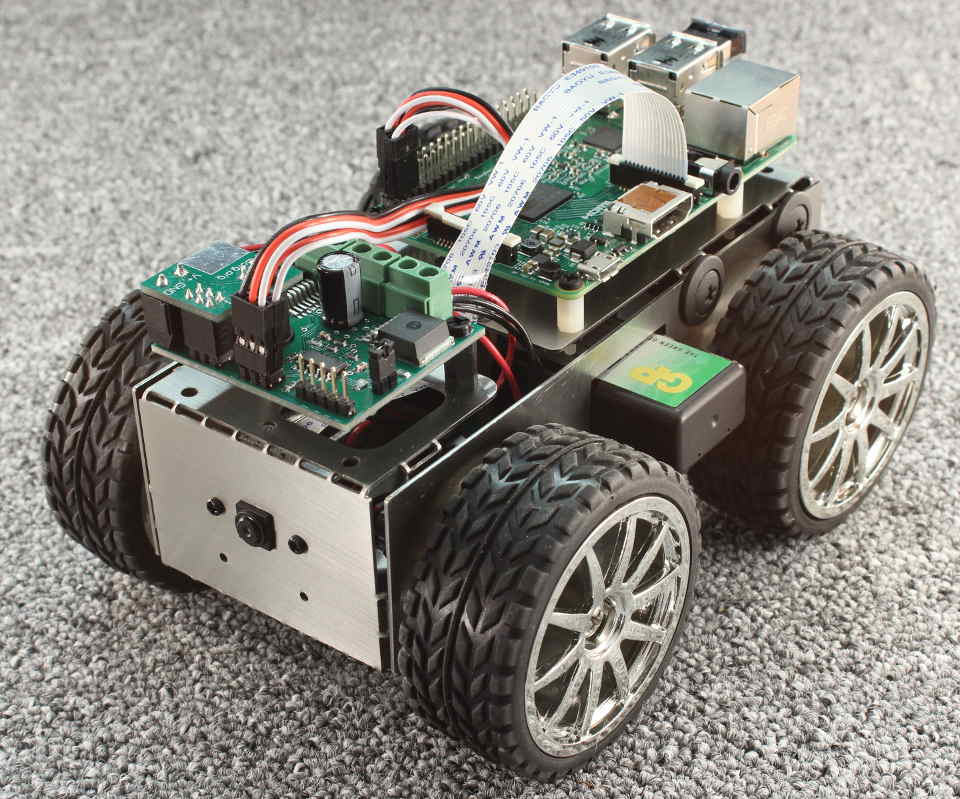 Kit includes:
Stainless steel Chassis
PicoBorg Reverse motor controller
4x motors, wheels and hubs
BattBorg
9v battery board
Full screw kit with two allen keys
Wires
Cable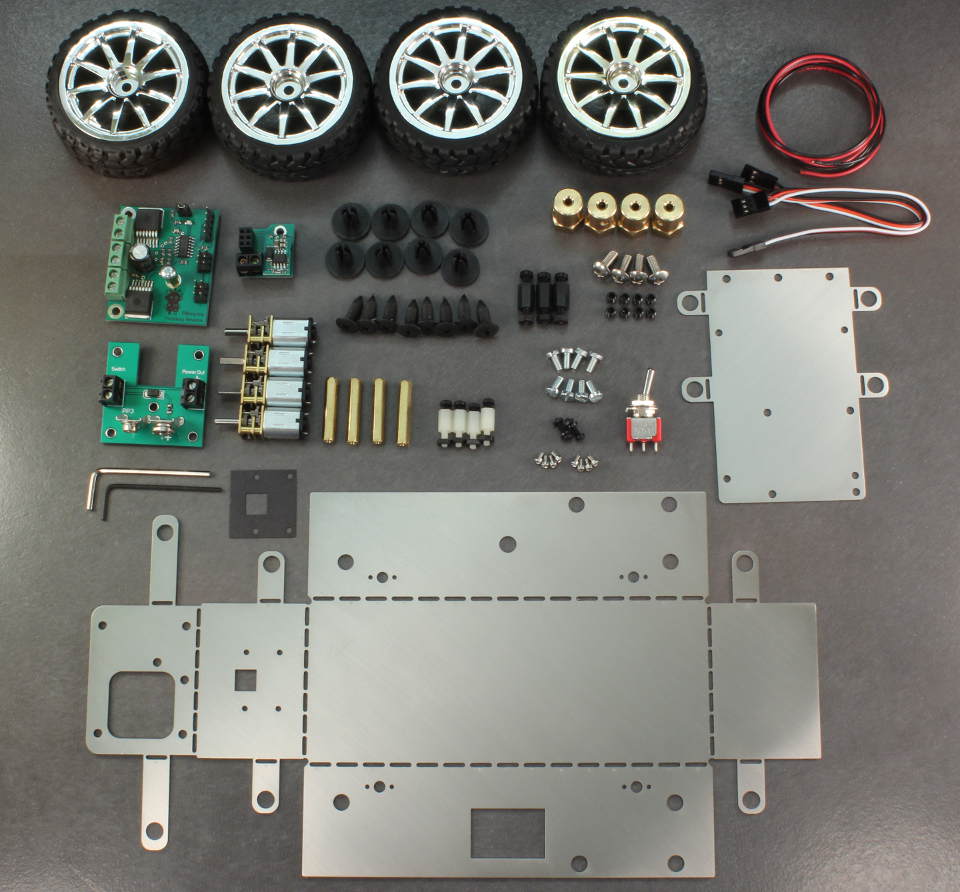 Does not include but requires Raspberry Pi, SD Card, 9V PP3 battery.
Does not include optional Raspberry Pi Camera, wifi or bluetooth module.
Requires cross head and flat screw drivers, and sidecutters or at least scissors for assembly.
Requires soldering iron for motors (pre soldered motors available).